Finding out that you are pregnant is a magical moment in your life. But many people do not realise that those nine months when you are carrying your precious child can be an interesting new time of luxury and relaxation. A mobile prenatal massage treatment provided by Mummy Massage is a gift that is delivered straight to your door and has added benefits for your health. Bonding with your newborn, an important and vital period in your burgeoning relationship, can therefore begin before it even opens its eyes.
Real massage means real results
Mummy Massage provides a very real treatment which contrasts all the self-help tips that you may find on the internet as it is an actual experience. Whilst many of these may help you in your quest to deal with and prepare for pregnancy, a prenatal massage is pragmatic and real and therefore its results are tangible. It's not always the medication that makes the difference but also an adjusted lifestyle of exploration and new experiences! And you can let it all come to you.
Physically therapeutic
Make no mistake, you will find the sessions incredibly therapeutic and easy on your body. Studies show that it can decrease aches, pains and swelling in the joints, arms and legs which is known to happen during pregnancy. It comes as no surprise that moving around then will become increasingly difficult as you head closer to your due date. Mummy Massage then is a treat from beginning to end.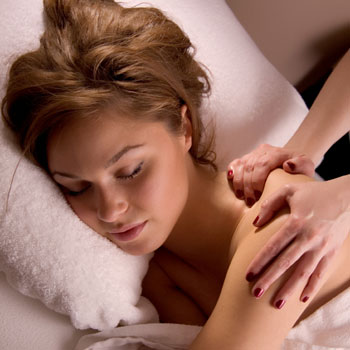 Mobile massage is like a mobile spa
Whilst there is an air of mystery and exoticism associated with other coping programmes such as Tai Chi or yoga, a prenatal massage carries with it a strong element of relaxation and pampering that will make you feel like your own home has become a spa. Feel your stress ebb away in the comfort of familiar surroundings whilst your masseuse operates as an easy outlet through which to talk about possible anxieties you may enquire and the day-to-day issues that come hand in hand with your situation can always be brought to the table.
Healthy body means a healthy mind
One thing is for sure and that is the fact that a healthy body can contribute huge amounts to a healthy mind. The massage means an increased blood flow without the added pressure of moving around large amounts. This is important in that your lymphatic system remains efficient and your toxins are readily expelled from your body. This is perfect in that there is no doubt that your main goal during this most vital stage of nurturing is providing your little one with the best environment in which to grow into a strong, healthy baby.
Related posts